State of Victoria Accommodation Search
For Cheap, Luxury or Discount Hotels around State of Victoria
The state of Victoria is home to some of Australia's most spectacular destinations. Whether you're after an indulgent retreat or a budget-friendly stay, the state has no shortage of accommodation options to suit every traveler's needs. Here are some of the best accommodations in and around Victoria.
1. The Langham, Melbourne - This luxury hotel offers a grand and serene experience in the heart of Melbourne. With elegant decor and impeccable service, The Langham is one of the most luxurious hotels in the city. The hotel features a range of rooms, from classic to grand Executive Suites, all furnished with plush beds and lavish amenities.
2. QT Melbourne - Located in Melbourne's Central Business District, QT Melbourne is a unique boutique hotel boasting contemporary design and luxury features. The hotel has 188 guest rooms, each tailored to modern travelers' tastes, with vibrant interiors and state-of-the-art amenities.
3. Lake House Daylesford - Located in the spa town of Daylesford, the Lake House is an award-winning retreat that offers guests a luxurious and relaxingly intimate experience. The hotel has 33 guest rooms and suites, each with unique decor and stunning views of Lake Daylesford.
4. Jackalope Hotel - This boutique hotel is situated in the heart of Victoria's winemaking region, the Mornington Peninsula. Jackalope offers luxurious accommodations and picturesque views of the vineyards, gardens, and hills. With 45 guest rooms and 2 suites, Jackalope blends luxury and relaxation to satisfy all tastes.
5. Great Ocean Road Resort - This resort located on the picturesque Great Ocean Road offers guests an affordable and comfortable stay while exploring the iconic natural landmarks in the area. The resort has 37 guest rooms, ranging from standard to family rooms, equipped with modern amenities and fantastic views.
6. RACV Resort Torquay - With stunning views of the Torquay coastline, this family-friendly resort is an excellent alternative to typical hotel stays. The resort boasts 106 guest rooms and suites, all of which feature contemporary decor and modern amenities.
No matter what type of accommodation suits your preferences, you will not be disappointed with the variety and quality of options available in and around Victoria. From luxurious retreats to affordable resorts, Victoria has something to offer everyone.
This is the worlds leading discount accommodation cross search engine

save up to 80%


This is the same set of services most travel agents use, Free to bookmark and share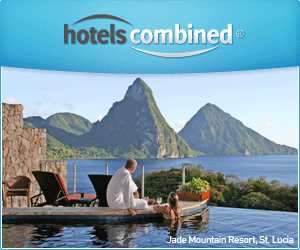 This is the site for State of Victoria Victoria . Are you searching in the right Australian Region?
MOVE PORTAL